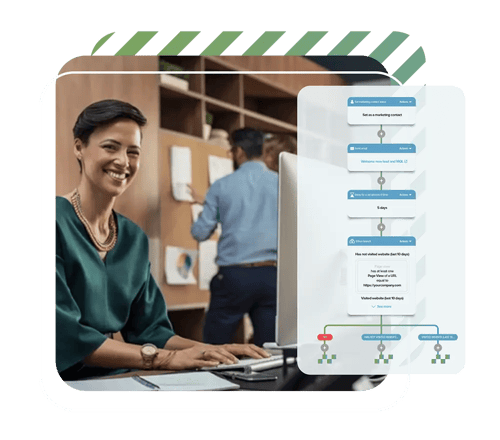 Your High Impact, No Fluff HubSpot Agency
Does Your Growth Strategy Need a Tech Partner?
HubSpot is the most powerful business platform in the world, and whether you're a novice or power user, we can help you get more out of it.
With a finely tuned HubSpot portal, enjoy streamlined marketing, sales, and service processes and improved performance - impacting everything from lead generation and closing deals to building long-term customer relationships.
HubSpot Onboarding
HubSpot Implementation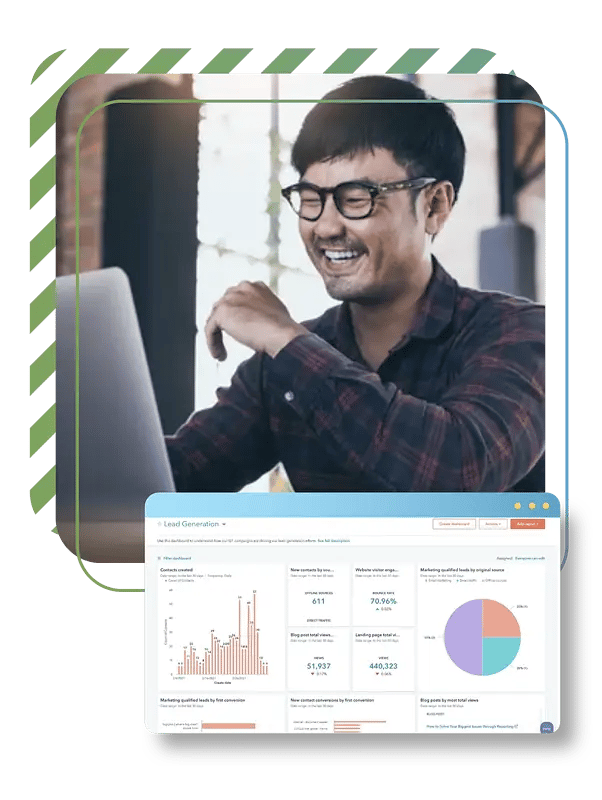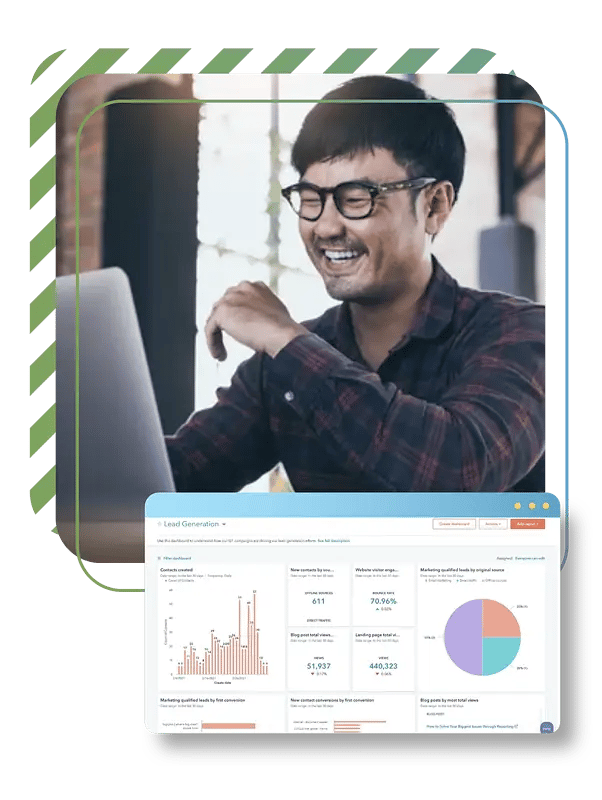 Business Problems. Solved.
Facing any of these challenges and want them addressed ASAP?

Clunky Legacy CRM Software
Centralize your business data and provide a better customer experience with a best-in-class CRM solution as your single source of truth.

Too Many Manual Tasks
Eliminate hours of manual tasks per month with strategic business process automation & optimization powered by the HubSpot CRM.

A Disjointed Tech Stack
Reduce friction and time spent toggling between tools with an optimized tech stack that breaks down siloed teams to create a delightful, unified system.

Questionable Data Hygiene
Align your teams around clean, connected, and easy-to-access CRM data so you can spend less time on reactive tasks and more time on strategy.
Accelerate Your Growth With Expert Services
HubSpot Solutions For Every Scenario

HubSpot Services
A well-thought-out CRM strategy gives you the data, automation, and reporting clarity you need to drive forward as a customer-centric business. Get expert assistance defining your needs and turning your goals into reality with the best-in-class HubSpot CRM.
Check out:

Marketing, Sales, & Service Automation
If you're not using HubSpot's powerful automation capabilities to make your life easier, why have the tool at all? We'll help you automate tasks and eliminate clicks so your team can focus on revenue-driving actions.
Check out:

Digital Marketing & Marketing Ops
Flip a poorly performing paid media campaign into a lead generation machine that feeds your pipeline with qualified prospects. Scale your marketing ROI with exceptional strategic, technical, and operational support.
Check out:

Web Development
Go beyond a stylish website and get a custom, conversion-oriented website that turns visitors into leads. We're HubSpot homers, but we develop & build on WordPress, too!
Check out:

CRM Integrations
Your CRM might be amazing, but it can't do everything for your business. That's where integrations come in. Whether you're trying to bring legacy systems into HubSpot or you're onboarding new tools altogether, our integrations experts will get your tools talking.
Check out:

HubSpot Training & Management
Sure, we love HubSpot, but we play nice with other CRMs, too! Whether you're looking at an industry-specific platform or advocacy CRM, we'll help you determine what system is right for you - and then optimize it to the fullest extent.
Check out: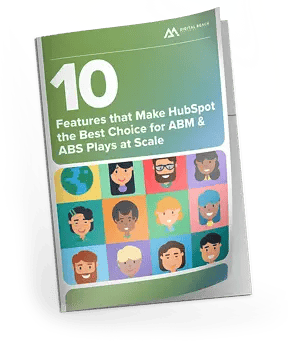 Check out our ever-growing library of free HubSpot resources
Hear From Happy HubSpotters
We had a high-priced CRM solution that we were not even utilizing. But we didn't have the resources or skills in-house to be able to migrate to a new system. When we chose to transition to HubSpot, Digital Reach did all the heavy lifting for us. They did all the implementation, setup, and training of our employees. On top of that, we decided to use them for paid advertising and content creation. I've been extremely happy with their timely customer service, deliverables, and knowledge/guidance. I can't say enough great things about their team.
The Digital Reach team was extremely helpful as we transitioned from Pardot to HubSpot. Mandy and her team were very knowledgeable with the different offerings HubSpot could provide relative to what we were trying to accomplish. Their consultative approach and willingness to cater the onboarding program to what we most needed help with allowed our team to get HubSpot to parity in a very short amount of time with minimal disruption to our day-to-day operations.
The Digital Reach team is highly detail oriented, professional and over delivers time after time! I could not be more thrilled with the level of engagement, deliverables and outcomes that we have experienced to date. The HubSpot integration, including migrating a ton of SFDC, Outreach and other sales enablement tools, was done in the timeframe originally committed and exceeded my expectations. The team, in addition to producing solid work, are just a joy work with.