About Digital Reach
By combining strategy, technical, and market expertise, we help our clients grow revenue and sustain customer growth. Browse the website and you'll see that our service offerings run the HubSpot gamut. If it's easier, just think of it this way: we offer strategy to give you the framework to deliver on your goals, implementation to empower you with the tools to deliver with, and training & support to show you how to deliver long into the future.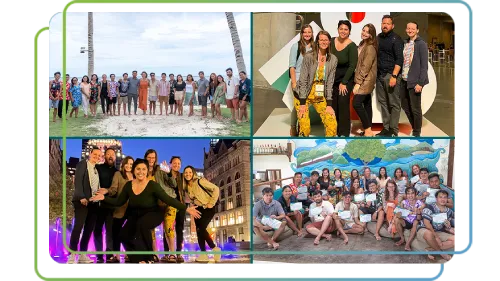 Work with Digital Reach and you don't just get insights from a single individual, you get them from the entire collective. Our success wouldn't be possible without this smart, passionate group working together to solve problems and bring value to our clients.
Amelia Mae G.
HubSpot Operations Manager
Analiza T.
Finance & Project Manager
Aura C.
Onboarding Success Manager
Eliel David T.
Director of Marketing Operations
Emily Maliau M.
Onboarding Success Manager
Fermin Jr. B.
Senior Digital Marketing Specialist
Iryn T.
Project Manager & Client Coordinator
Jen S.
Founder & Chief People Officer
Jose Carlo A.
Digital Marketing Specialist
Juan Pablo G.
Solutions Project Manager
Liezl P.
Reporting & Tracking Lead
Mandy T.
Founder & Chief Executive Officer
Vonnavie S.
Content Distribution Specialist