Get More Out of Your Investment with a Hubspot Audit

Sure, you've invested in HubSpot. But are you really getting the most out of it? Our audit is designed for teams that encounter recurring issues, want a second set of eyes to find problem areas and inefficiencies, and want to spend less and make more.
Our custom HubSpot audits cost $995, payable after your free discovery call.
A HubSpot audit is a great fit for anyone asking the following questions:
Is my business using HubSpot the right way?

Are we making any mistakes that are hurting our performance?

Could we make simple improvements to get better results?

Are we using all of HubSpot's apps and integrations to their full potential?
Ready to get started? Not sure if an audit is right for you? Book your discovery call and let's find out!
I liked sitting down face-to-face (well, virtually) for the debrief so I could ask questions about what you found and how you fixed things.

We finally found out why we were missing attribution for our Facebook ads!

Thanks for finding the holes in our email workflows! This is kinda life changing.

This team was awesome and fixed our pipelines and workflows. I didn't know how much we were missing out on.

Our marketing team saves probably 6 or 7 clicks now getting people into the right ad audiences. Thanks you!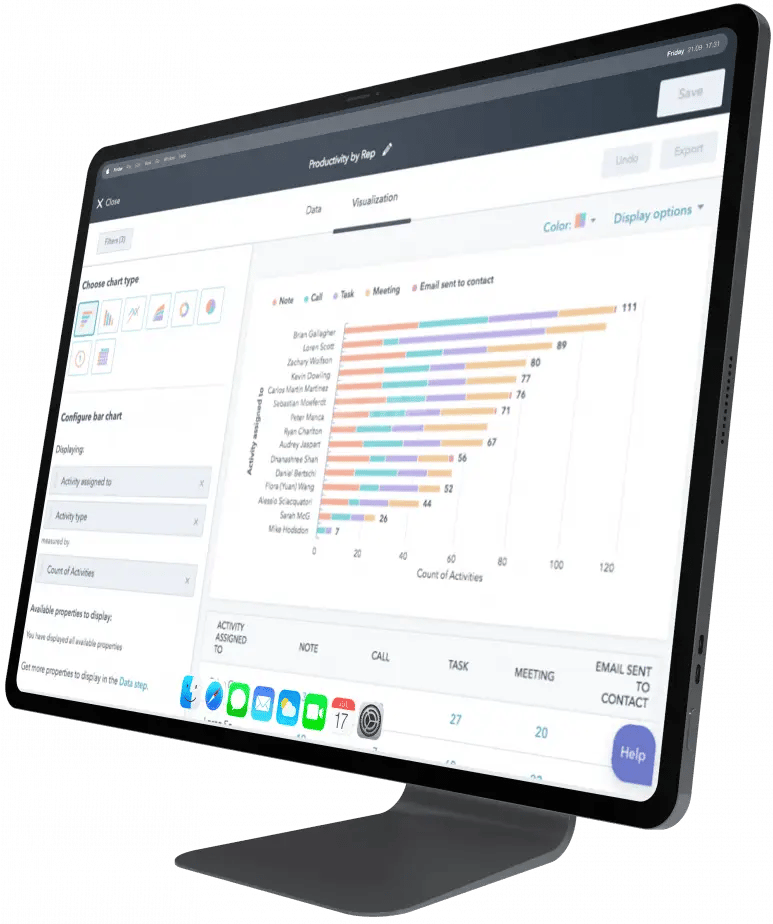 Marketing Hub
Starter | Professional | Enterprise
We will evaluate tools in your Marketing Hub including ads, email, social media, blog, landing pages, calls-to-action, forms, campaigns, SEO, and projects.

Sales Hub
Starter | Professional | Enterprise
We will evaluate what you're doing in Sales Hub, including deals, tasks, documents, meetings, playbooks, sequences, and more.

Service Hub
Starter | Professional | Enterprise
We will evaluate your usage of Service Hub, including ticketing, ticket pipelines, knowledge base, 1:1 video, NPS surveys, customer surveys, task automation, playbooks, webhooks, and more.

Operations Hub
Starter | Professional | Enterprise
We will evaluate what you're doing in Operations Hub, including data cleanup, process automations, connected apps, and data syncs.

CMS Hub
Starter | Professional | Enterprise
We will evaluate the tools in your CMS Hub including SEO, website reporting & analytics, contact attribution, A/B testing, integrations, dashboards, and more.
Looking for day-to-day HubSpot upkeep?
HubSpot management & support starts at $875/mo!
The HubSpot Audit Process
Book A Discovery Call
Start by booking a discovery call, and we will work with you one-on-one to identify your biggest HubSpot headaches. We'll ask you to nominate three aspects of your HubSpot instance for us to take a look at. If you can't think of three focus areas, we'll get a feel for what you need and then propose focus areas to you on the call. These might be things like workflows, email marketing, lead scoring, etc. Once we have agreed on your biggest pain points, we'll send over the $995 invoice.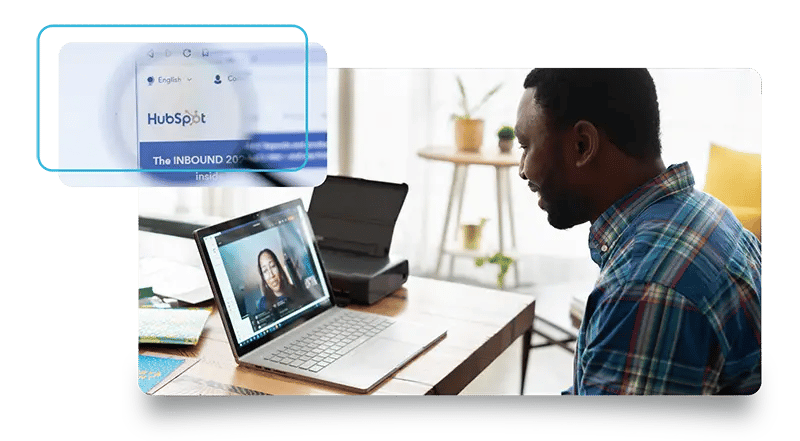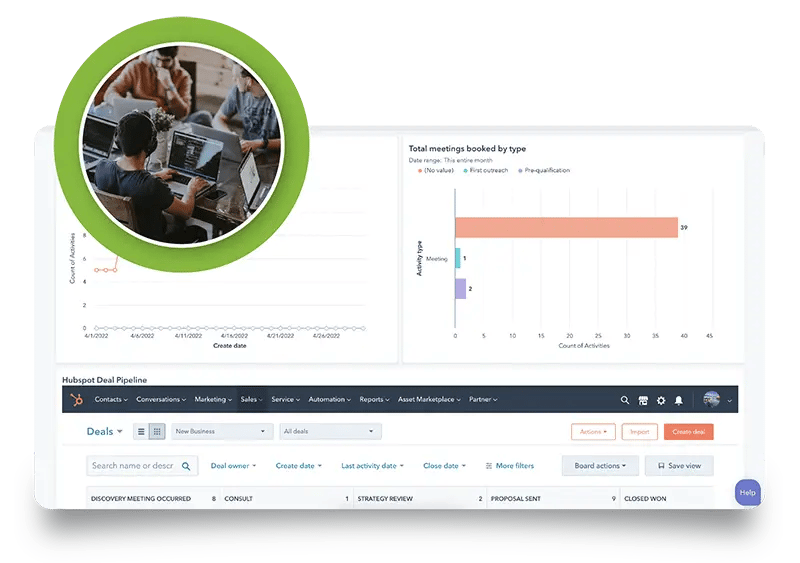 HubSpot Audit
This is the fun part (for us, at least)! We take a deep dive into your instance using the insight we gained in our discovery call. We focus on the areas you identified as major problems in your HubSpot portal and then dig in to discover the low-hanging fruit you can go after to improve your usage of the tool.
Findings Report
It's no fun to get your audit results and still have no sense of clarity. That won't happen here! After we've completed your audit, you'll get a full audit report with findings, suggestions, and a plan for remediation laid out plain and simple. Plus, since we'll deliver your findings in a video call, you'll get the opportunity to ask questions directly to a seasoned HubSpot strategist right then and there.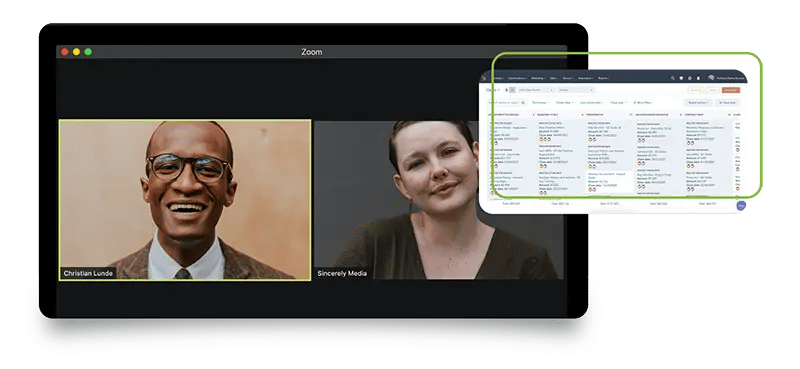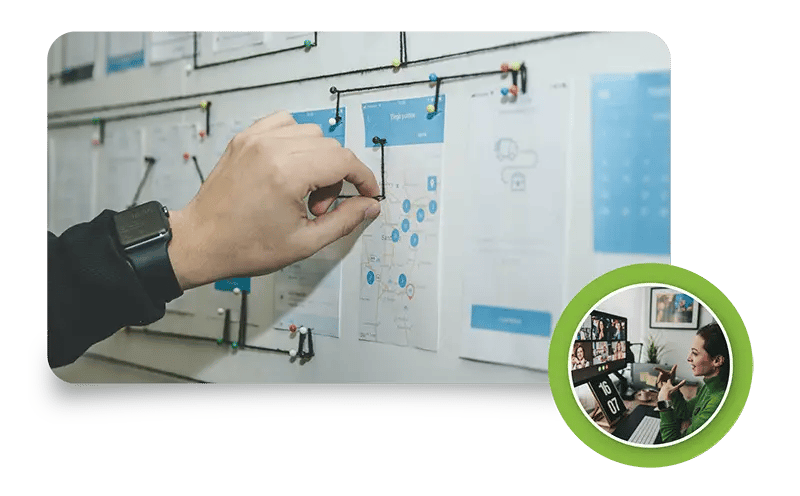 Recommendations Roadmap
We include a Recommendations Roadmap in your findings report so that your team can get to work on our suggested fixes with a clear idea of what needs to be done + the rationale behind it.
Don't Have Time To Implement Your Recommendations?
If your internal team doesn't have the bandwidth or expertise to take on the fixes we identified in the Recommendations Roadmap, we're happy to jump in. Depending on the fixes you require, we will credit up to the full $995 of your audit price towards your HubSpot fixes!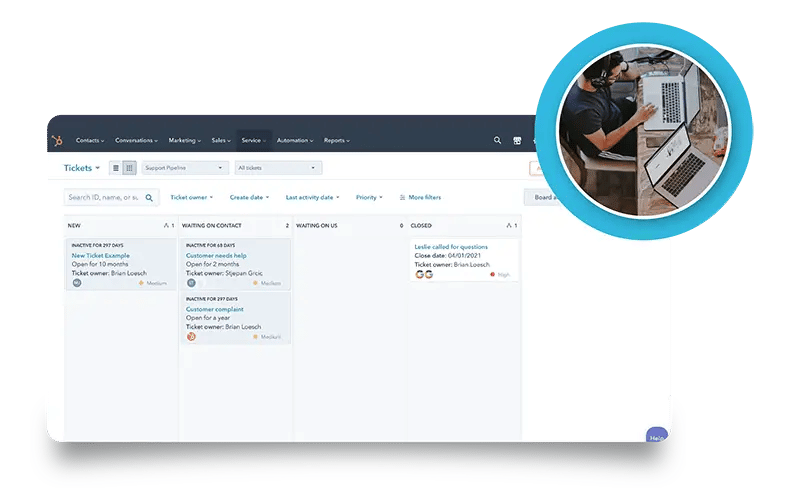 What do I get from the audit?
You'll know exactly what you'll get from your HubSpot audit at the close of your discovery call. At the end of that call, we will have identified at least three areas of your HubSpot instance that will go under the microscope during our audit. At the end of the process, you will receive a complete findings report plus a Recommendations Roadmap outlining the suggested fixes to the issues identified during the audit.
How long does it take to develop my custom audit?
Your audit will be delivered within two weeks of us gaining access to your HubSpot instance.
What is required from me?
On the front end, we'll want you to be prepared to discuss any and all problems you're having with your HubSpot instance during your discovery call. Issues with lead scoring? Data from another system you can't migrate? Workflows acting up? Just want us to take a look and make sure you're not missing anything life-changing? Other than that, we require access to your HubSpot portal to complete the full audit.
What is the cost for the audit?
Audits cost $995, payable after the discovery call. If you opt to have us take on the fixes we identify in your Recommendation Roadmap, we will quote those changes for you separately but will credit up to the full $995 of your initial audit payment.
Will you make any edits within my portal?
Rest assured, we do not edit or alter your data in any way during our audit – our activities are purely analytical. Our suggestions and action items are outlined in your findings report and accompanying Recommendations Roadmap. Once you see your Roadmap, you can decide whether you want us to take action and start making changes inside your system.
Do you analyze every aspect of my HubSpot instance?
As part of your discovery call, we will ask you to nominate specific aspects of your HubSpot instance for us to focus on. Often, these are areas where your product owners or internal team don't have the bandwidth or experience to dig in & solve problems themselves. Examples of these focus areas include lead scoring, tool integration, automation, blog performance, email marketing, reporting, etc.
Will you sign an NDA?
Of course! We can talk specifics in our discovery call, but we're happy to sign an NDA before diving into your system.