Boost Every Metric that Matters with a Website Built with HubSpot CMS Hub

Optimize user experience and shorten your sales cycle with a website powered by the most powerful CRM on the planet.
When you combine website creation with your CRM, you can customize the entire buying journey, streamline marketing and sales alignment, and deliver robust closed-loop reporting.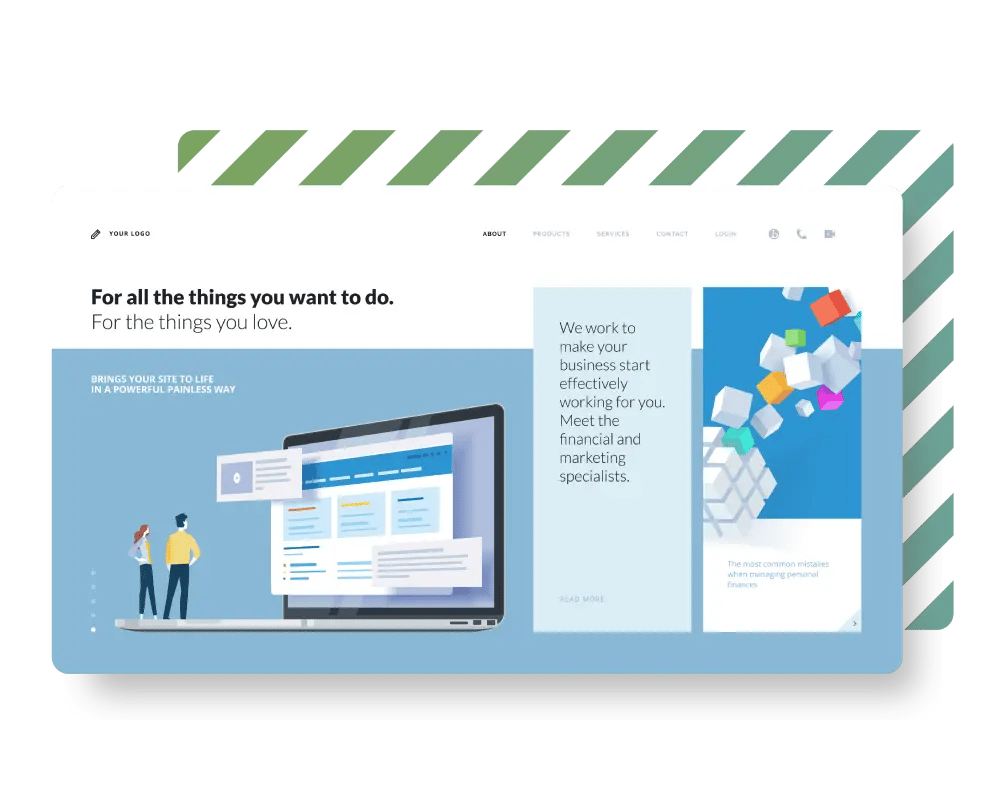 Easy Website Editing... Without Developers
Starter | Professional | Enterprise
Your growth path is slower than it needs to be if you're turning to a developer every time you want to update your website. We'll develop your site and then show you how to make quick updates in the future so you can take full control. An easy drag & drop editor makes it a breeze!

Bulletproof Security, Speed & Maintenance
Starter | Professional | Enterprise
Unlike many popular website CMS alternatives, HubSpot doesn't leave security, speed, and site reliability up to you. CMS Hub is commercially developed and maintained by HubSpot, giving you out-of-the-box security & speed features you would have to pay for anywhere else.

Powered by the Most Powerful CRM Around
Starter | Professional | Enterprise
Track every visitor to your site in one place and create personalized digital experiences leveraging CRM data. With the HubSpot CRM platform, your website becomes a growth engine for your business.

All of Your Tools, All In One Place
Starter | Professional | Enterprise
With CMS Hub, your entire buyer's journey can live under one roof - creating a frictionless experience for your website users and your team. CMS Hub unifies your CRM, CMS, marketing, sales, service, and ops tools and data for a best-in-class experience.

Adaptive A/B Testing Made Easy
Professional | Enterprise
Continuously optimize your website with ease. Choose up to five variations of a page, and HubSpot will monitor and serve up the best performing option. Never before has testing been this easy!

Robust Website, Analytics & Attribution Reporting
Starter | Professional | Enterprise
Analyze the impact of your website and optimize your strategy by digging into which content types, sources, and campaigns are driving the most leads. Out-of-the-box website analytics reports make it easy to access the analytics, reporting, and dashboards you need.
Turn your website into A lead-generation machine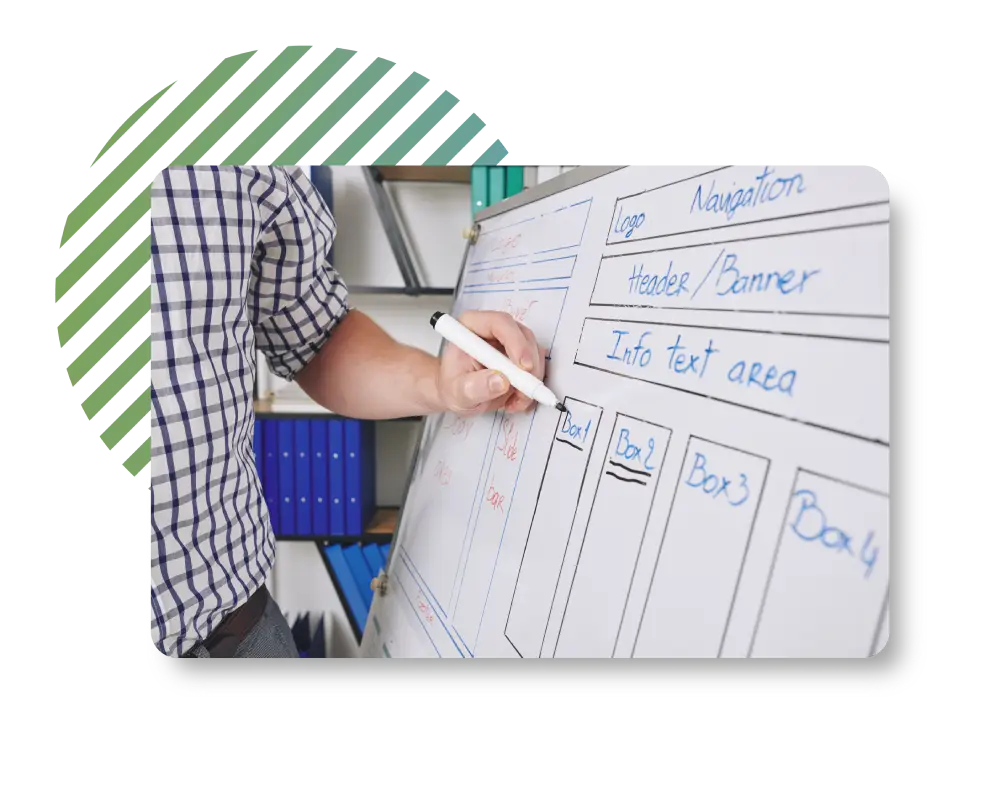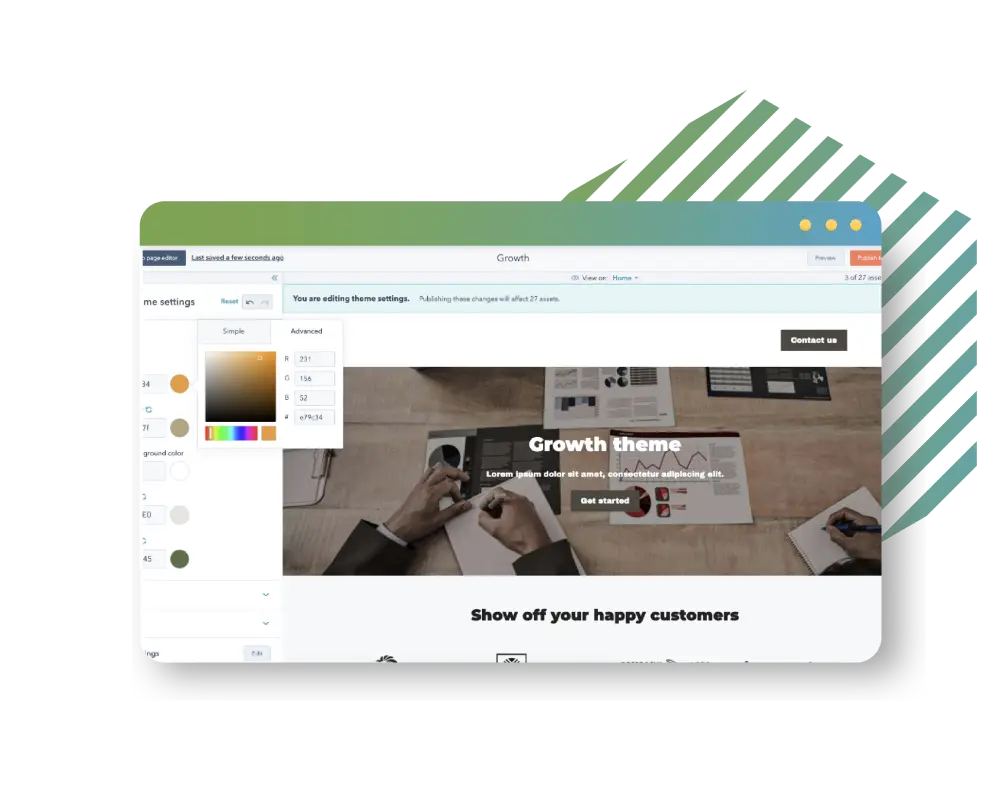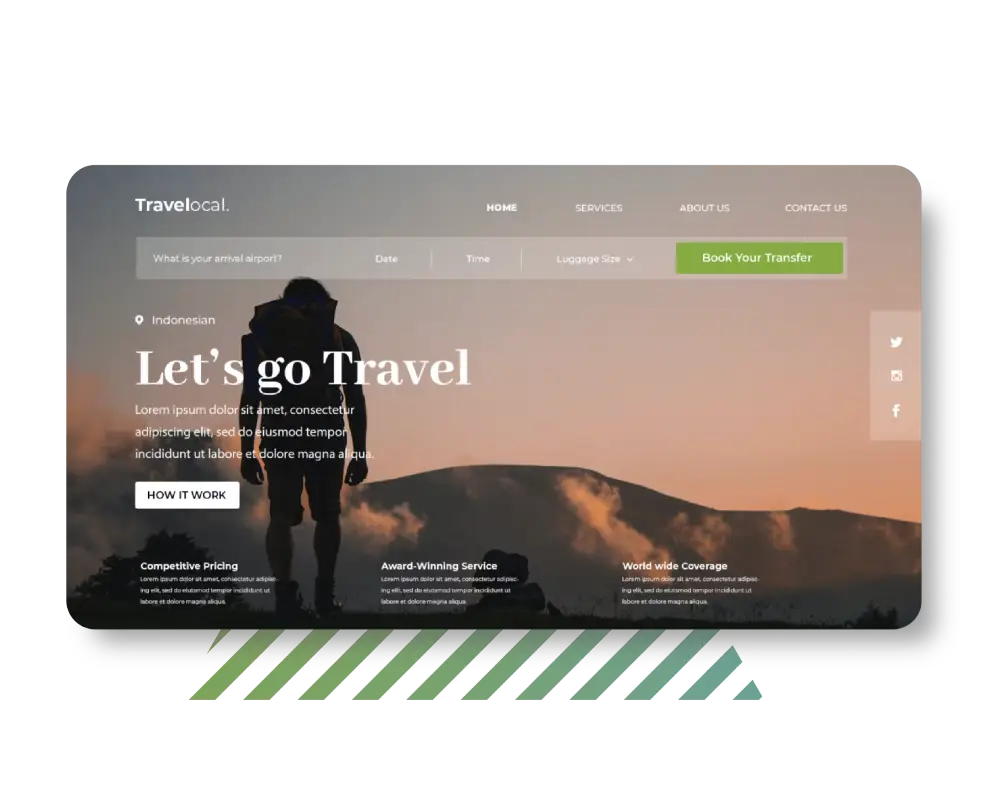 CMS Hub Site Migration
Starting at
Best for: Organizations that already have a website, don't need a new design, and just want to see the current site moved over to the CMS Hub
HubSpot CMS Hub set up & technical configuration

Import & customization of your current website theme

Add HubSpot forms & CTAs where applicable

Like-for-like migration of current pages to CMS Hub using your existing content and website images

Launch support to take your website live

Configuration of two "best practices" web analytics dashboards
CMS Hub Website Design
Starting at
Best for: Organizations wanting a fresh new look deployed on CMS Hub. The redesigned site will likely replace an old site on WordPress, Squarespace, etc.
Analysis of current site data & stakeholder interviews to inform new website experience

Native integrations

Custom design of data-driven website based on your goals and target audience

Complete onsite SEO

Blog setup & migration

Dashboard configuration for custom reporting

Training session to empower your team to create, edit, and publish additional content
I want to move over to CMS Hub but I don't want a redesign. Can we do that?
Absolutely. If you like what you currently have and see no need for changes, there's no point reinventing the wheel. We'll migrate your site off your current CMS (eg. WordPress) and bring the pages over like-for-like into HubSpot. This is the most cost-effective path to life on the CMS Hub, with like-for-like migrations starting at $5,000.
Do you have in-house developers?
We sure do! Our team is split across front-end development on the HubSpot CMS and back-end developers working on integration and business operations solutions.
Do you have an in-house design team?
We've got that, too! The Digital Reach design team is well-versed in website UI design and a variety of other graphic design disciplines.


Can you help with web copy & graphic design?
Sure! Our in-house creative team has extensive web copywriting and graphic design experience. Let us know what you need and we can scope it out!
Do I need the other HubSpot Hubs for my website to be built on the CMS Hub?
You don't need the other HubSpot Hubs in order to take advantage of the the awesome power of the CMS Hub. That said, for a seamless marketing, sales, and service experience for your customers, the other HubSpot Hubs are a great compliment and allow the CRM to function at its full potential. Our team works with all of the HubSpot Hubs, so if you have any questions about how the Hubs complement each other to drive business performance, let us know.
How long does a website design project take with CMS Hub?
As you might expect, the length of a web design project depends on your specific needs. Do you have a current website that you are looking to stylistically recreate on CMS Hub, or are you starting from scratch? Do you have other Hubs that you want to integrate with the website (chatbots, forms, smart content, etc.)? Basic CMS Hub projects are often completed in 8-12 weeks, and the timelines generally flex from there depending on your needs.
Do you offer website analytics?
We sure do! All of our CMS Hub builds packages include setting up website dashboards to report on website activities. We also offer custom reporting dashboards for more complicated reporting needs. Let us know what you need to track and we'll make sure it's reportable.