Expand the Platform with HubSpot Integrations

If your marketing, sales, and service teams are operating in silos and wasting time toggling between tools, find hope in HubSpot. Get all of your systems talking with custom integrations from a top HubSpot partner.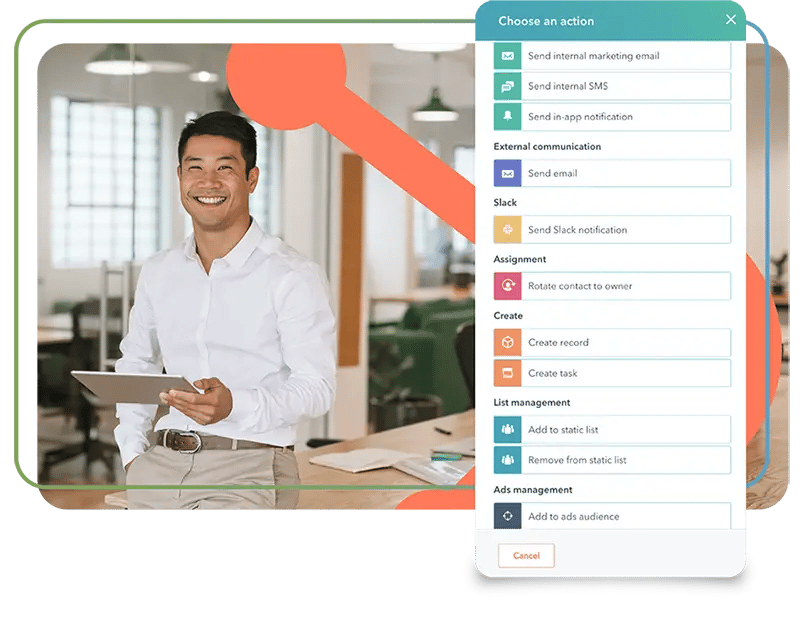 Bring Your Legacy Systems into HubSpot. Hassle-Free.

Integrate your must-have tools into your HubSpot instance to optimize business processes, drive down costs, and resolve bottlenecks.
There's no need to rip & replace - share marketing, sales, and service data across all your legacy systems and create a single source of truth in HubSpot with Vidyard, SurveyMonkey, Salesforce, Zendesk, and hundreds of other integrations.
Why Do You Need HubSpot Integration?

Data Quality
Ditch management by spreadsheet and painful bulk uploads. With your favorite tools feeding a steady flow of data into HubSpot, your team gains a single source of truth for the business data most important to you.

Actionable Insights
With your outside tools seamlessly synced with the most powerful CRM on the planet, teams across your organization are empowered to take action with data they never knew they had.

Team Alignment
Separate tools for each of your teams means the right hand rarely knows what the left is doing. With HubSpot-integrated tools, what happens in one system is automatically visible in the other, keeping your teams synced and working in unison.
Our Process For HubSpot Integrations
Kickoff & Sync Planning
During our kickoff meeting, you'll meet the dedicated Digital Reach team who will work with you throughout the integration project. We'll discuss your requirements and learn more about your business needs to ensure our integration plans hit the mark and that your data is synced from your tools to HubSpot in a way that makes sense for your team.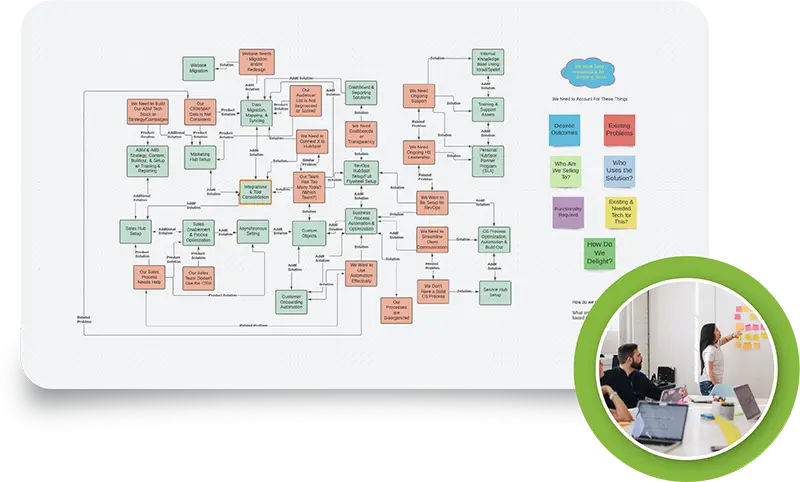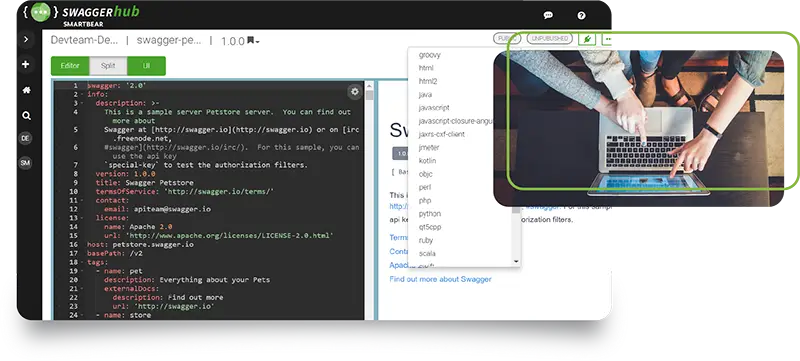 Integration & Testing
With our custom objects, sync logic, and field mapping already scoped, our development team gets to work building your integrations. Whether it's a HubSpot native integration or a custom integration build, we develop in a test environment and constantly send and retrieve data to ensure everything is coming through as planned.
Launch & Support
Once we've walked through our successful tests with your team, your new integration is ready to launch! But even with a fully functioning integration that's live to the world, we won't leave you on your own. For most teams, getting tools integrated with HubSpot is just the beginning of the HubSpot journey - that's why we offer a variety of other services, including ongoing HubSpot management and HubSpot Website Development to ensure teams are getting the most out of the tool.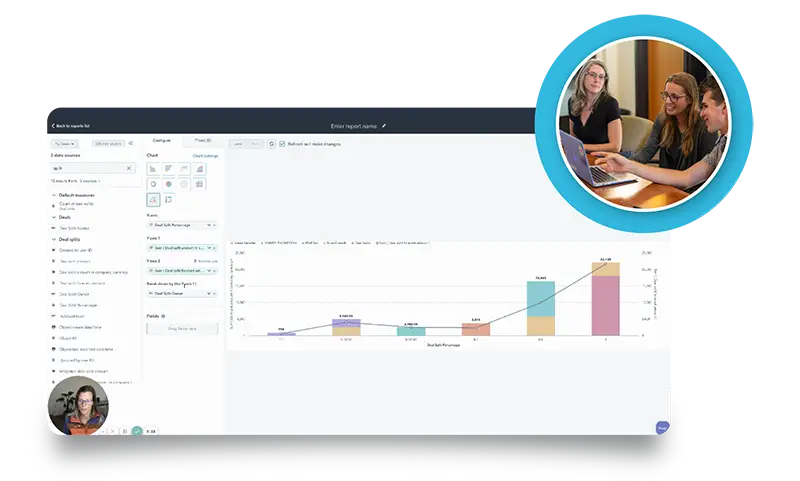 How long does it take to complete an integration project?
As you might imagine, the answer here depends on the specifics of your integration. Is there a native HubSpot integration at the ready? How complicated is mapping your data over to HubSpot going to be? Do you require custom development to design or connect your apps?
Out-of-the-box HubSpot integrations usually take anywhere from 3-6 weeks. A custom integration project, on the other hand, might take 8 or 12 weeks.
How much work will you require of my team, and do I need a developer on staff?
We'll do the heavy lifting, and no, it's not necessary that you have an in-house developer. Of course, we will need some involvement from your team to ensure that the data gets mapped over to HubSpot in the right places and that the integrated software meshes with your overall HubSpot flow. But we'll be doing the heavy lifting, and when we're done, we'll train your team to ensure everyone is on the same page about your newly integrated product.